RAYPCB - PCB Manufacturing & PCB Assembly
Prototype To Volume PCB Assembly Services
RAYPCB is China PCB assembly manufacturer, who offers complete PCB assembly services in Shenzhen, RayPCB's capable of providing turn-key and partial turn-key printed circuit board assembly services. 
For full turn-key, we take care of the entire process, including manufacturing of Printed Circuit Boards, procurement of components (100% original), PCBA Testing, continuous monitoring of quality and final assembly. 
Whereas for partial turn-key, the customer can provide the PCBs and certain components, and the remaining parts will be handled by RAYPCB.
•  Best On-time Delivery  •  Large Support Team  •  Quick Response service  •  Over 6000 Contract Clients   
               Our Customers tell us that they buy from RAYPCB because we are RELIABLE . . . that they can count on us to do what we say we will do. It's as simple as that! More than 100 New Company Customers come to RayMing each month. With many coming as referrals from satisfied customers. We now have earned the trust of over 10,000 ENGINEERS and 6,000 CONTRACT ASSEMBLERS who depend on RAYPCB for their PCB requirements.
Trusted by more than 10,000 Electronic Engineers
99.5% satisfied Projects from end Customers
As a 18 years PCB manufacturer in China,RAYPCB is providing the latest printed circuit board manufacturing technologies and highest quality standards for electronics industry. You can trust RAYPCB to meet your demands, from small volume to mass production whatever the simplest PCB boards or the most complex designs .
18 years experience
Accept Stardard: IPC III, Military, Automotive, Medcial, We offer you expanded PCB capabilities: Rigid PCB, Flexible, Rigid-flex, HDI board
RAYPCB - One-stop PCB Manufacturing & Assembly Supplier
What clients say about RAYPCB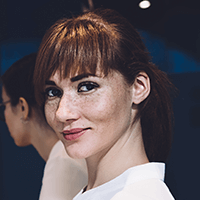 We chose RayMing Because they offer us one-stop solution from PCB manufacturing to PCB assembly, We revised our design many many times,They helped us with layout suggestions How to save our PCB manufacturing cost, They did great work,Right Now our product start mass production, We will keep using Rayming PCB Assembly services.
RayMing is a best choice for PCB, PCBA fabrication! They not only offer me high quality product, but most important they give me much helpful suggestion when my design step. It help me reduce much cost to design a board most suitable for manufacturing. I will cooperate with them next time, Good work!!
I'm contact Ray Ming 5 years ago because of my
pcba prototype
, from quote to order,both of us took much time at sample phase,for the OEM work they full respect my design but will aslo provide the production experience to me ensure the perfect work .they give us enough sense of security ,I'm like Ray Ming PCBA service , both of us improve too much at the past 5 years ,we are not partner only ,we are old friend also .I 'm full trust both of two company have a prosperous under the support between each other in coming time .
The Republic of Kazakhstan
It's a pretty awesome experience to work with RayMing Technology! They are a very professional team. And that makes me confident to let them produce our
medical devices
. Besides, I was impressed by their prompt response and their great suggestions. Our team will not find other PCBA manufacturers, and will keep working with RayMing.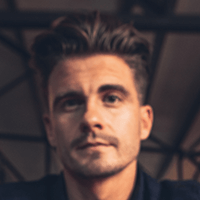 My design is a Hearing aid device,Is difficult for me to find a good PCB Assembly manufacturer to produce my device , Is a sensitive product, Any components issue will cause problem, I gave 5
prototype PCB assembly
trail order to Rayming, They deliver high quality job , I am happy they only purchase original parts, This is very very important for us , we failed two times from other PCB assembly manufacturer,But Is a happy order at RayMing, Glad to chose them.
RayMing offer me much satisfied flex PCBs. Good work! It meets our high requirement for bending times more than 4000 times. Its good performance after getting test. My product is medical equipment, such as the parts to monitor the heart, cerebral vessels, etc.
Flexible PCB
quality is the key point. I really enjoyed working with RayMing and I ensure to refere your business to anyone whom I know is looking for pcb works.
Here you will find the lastest printed circuit board manufacturing technologies, PCB Design tips, PCB assembly issues and electronics industry news by RAYPCB
Industrial monitoring instrumentation (IMI) sensors play a crucial role in measuring and controlling processes across various industries. This article provides…